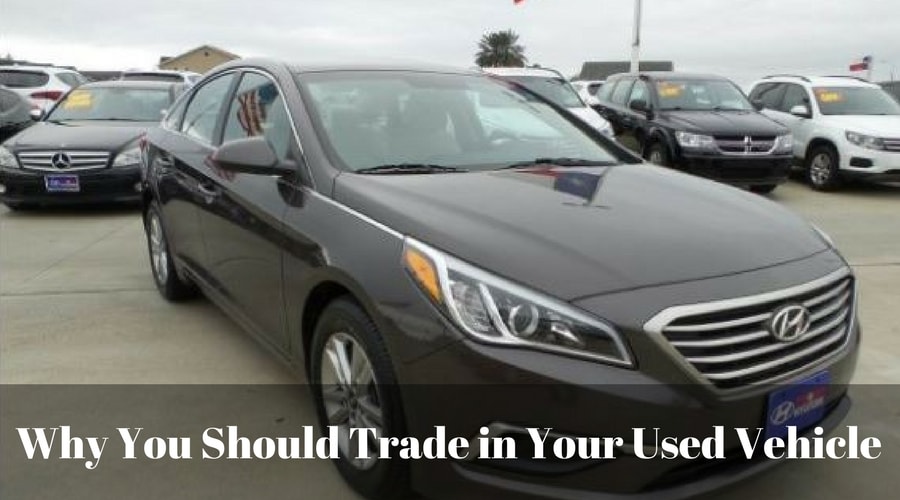 When you're ready to purchase a new vehicle, one important factor to consider is what you intend to do with your old car or truck. Some people are quick to list their old vehicle online in hopes of finding a potential buyer. This option can be effective, but is also time-consuming and risky. Trading in your car or truck directly to a dealership instead offers a number of benefits, especially to those purchasing a vehicle.
Credit Toward Your Purchase
One of the biggest benefits of trading in your used vehicle is the ability to put that trade-in value toward the down payment of a brand new model. This can help reduce the amount you'll need to finance, potentially lowering your monthly payment costs. Some states also only require a sales tax be paid on the difference between the price of your trade-in and the vehicle you're buying. This allows you to save even more money on your initial purchase.
Convenience
Trading in your used vehicle with a trusted dealership requires considerably less effort and headache than trying to sell it yourself. A dealership can handle all of the necessary paperwork, usually at the same time you're purchasing a new vehicle, so all you have to do is sign on the dotted line. You'll be offered a value for your car as-is instead of having to repair any minor defects.

While you wouldn't necessarily have to pay for repairs if you were trying to sell your old vehicle on your own, it'd likely be harder to find a buyer. Selling a vehicle on your own would require more time, effort and possibly money than simply turning it over to a dealership.
Reducing Liability and Expenses
Sometimes old vehicles become more trouble than they're worth. If your used car or truck is costing more to repair than it's worth, trading it to a dealership will likely be more profitable than trying to sell it to someone else. Whether the dealer decides to scrap or repair the vehicle is up to them; after the trade-in you are no longer responsible.
Some dealerships will also purchase used vehicles that the owner still owes money on. The dealership will contact the lender after the sale to pay off whatever balance is owed. This can be an attractive offer for people looking to rid themselves of their current debts, though you will likely get a lower trade-in value compared to a used vehicle that you don't owe money on.
Your Certified Texan Hyundai Dealership
Texan Hyundai offers the latest Hyundai models to residents in the Rosenberg, Houston, Katy, Sugar Land and Richmond areas. Our lease and loan specialists are here to ensure you drive home in a new vehicle with the best terms. Contact us today for more information or to value your trade-in.